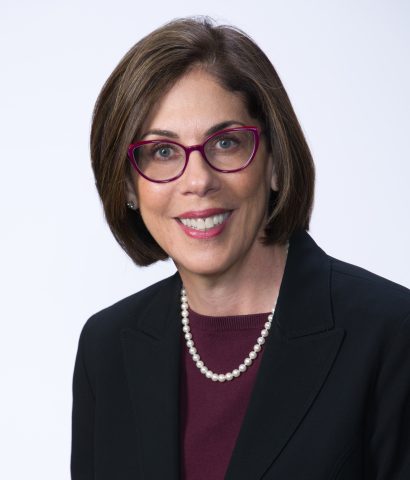 Sharon has been with The Kafafian Group since its inception and is a founding shareholder. She is part of our strategic consulting team and interfaces with all levels of management of community financial institutions to develop strategic plans to guide clients and improve performance.
As the liaison for clients, she makes sure that all relationships are developed and nurtured throughout the consulting engagement. She is also involved in our management advisory services, participating in management and board assessments including effectiveness of organizational structures.
Sharon is also a co-host of our This Month in Banking podcast. Her experience here began in the performance measurement and profitability outsourcing division at the firm, where she implemented and maintained organizational and product profitability reporting for community banks, including transfer pricing.
Prior to joining The Kafafian Group, Sharon was with Columbia Bank in Fair Lawn, N.J., where she enhanced and managed an organizational and product profitability system and coordinated the budget process. Before that she was on the audit staff at Ernst and Young, at which time she became a certified public accountant. She began her banking career at Bank of America International in New York and was instrumental in implementing a global customer and product profitability model.
Sharon received a B.S. in Finance from the University of Pennsylvania, The Wharton School, and a M.B.A. in both Computer Applications and Information Systems, and an Advanced Professional Certificate in Accounting from New York University, Stern School of Business. She is a Certified Public Accountant.
Sharon's interests include theatre, photography, travel and hiking.